27 January 2020
Joint Statement by President von der Leyen, President Michel, President Sassoli ahead of the 75th anniversary of the liberation of Auschwitz -Birkenau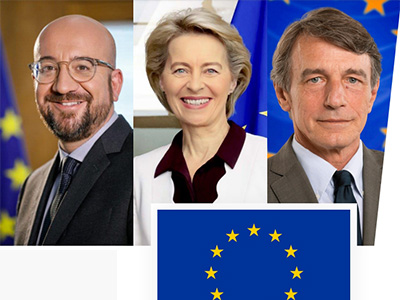 Dear friends and colleagues,
Ahead of the 75th anniversary of the liberation of Auschwitz-Birkenau, we would like to share with you the joint statement by President von der Leyen, President Michel and President Sassoli.
You can find here the statement in all EU languages. The Hebrew language version is attached.
Presidents statement – Holocaust Remembrance ENG