26 April 2018
Ban On Circumcision In Iceland To Be Dismissed In Parliament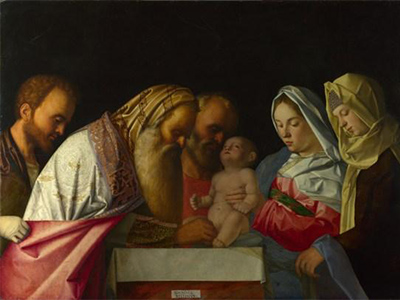 The Judicial Affairs and Educational Committee will ask the Icelandic Parliament to dismiss the bill on a male child circumcision ban proposed months ago by MP Silja Dögg Gunnarsdóttir, Visir reports.
The bill, which has sparked international interest and debate, was intended to expand the laws on circumcision to protect the interest of young girls and boys in Iceland. During the past few months, about 133 letters have been sent to Parliament from individuals and associations, both for and against the bill.
Religious leaders in Iceland and across the world have spoken against the ban, asserting that it could alienate Muslim and Jewish communities, as well as increase the risk of infections in case individuals decide to carry the procedure in unsafe and unprofessional environments. On the contrary, 400 Icelandic doctors have spoken in support of the bill, while Icelandic nurses and midwives have also sent a list of 1,325 signatures to Parliament to support the bill, although most Icelanders weredivided in their opinions of the bill.
On March 1, the bill went to the Judicial Affairs and Education Committee to be reviewed, but it's only now that the Committee has decided to dismiss the matter from Parliament. "If the Committee decides to refer the matter to the government, a specific decision will be made, and for me the purpose of this bill will be fulfilled," Silja Dögg Gunnarsdóttir explains. "That purpose was always to protect the interest of the child."
According to Silja Dögg, who had not heard directly about Committee's decision, a number of different perspectives on the matter arose during the reviewing process, which will have to be inspected further. Snce there are only few days left before the MPs go on summer leave, however, Silja doubts that there will be a chance to go over the bill in a thorough manner.
"April is almost over so I doubt that the Committee will review the matter as needed," Silja says. "If this will eventually be the conclusion of the Committee, to refer the ban to the government instead, I'm sure they'll have the necessary tools and knowledge to review all the details about the matter that come up in the bill."
Amongst the areas of concern that have arisen in public discussions about the bill is that the bill does specifically mention Muslims and Jewish people as being those who practice male child circumcision. In addition, while the bill ostensibly is about child body autonomy, no such bill to protect intersex children from cosmetic surgery on their genitals without their consent exists. Further, while the circumcision ban bill cites the UN Convention on the Rights of the Child, not only do the surgeries on intersex children violate that Convention, Iceland's own asylum seeker decisions have often times violated this Convention as well.